Watch Video
Student
Registration
Whether your child is a returning student from the previous school year or brand new to Shelby County Schools, his/her enrollment begins by registering online. Parents can register online for their child's zoned school or an approved school choice location.
ONLINE REGISTRATION FOR THE 2018-19 SCHOOL YEAR OPENS MARCH 19!
Once you register, you're done! No lines, no forms, no summer school visits!
Students who will be new to SCS in 2018-19 can come to the BOE auditorium (160 S. Hollywood St.) March 19-23, 9 a.m. – 4 p.m. daily, for registration support.
District-wide Registration Night is Thursday, April 5. ALL schools will be open 4:30 – 7:30 p.m.

Students must be registered for 2018-19 in an SCS-managed school to apply for the Superintendent's Summer Learning Academy. Academies are FREE, and we have new specialized programs for Kindergarten, middle school and high school this year! Spaces are limited, so don't wait to register and apply!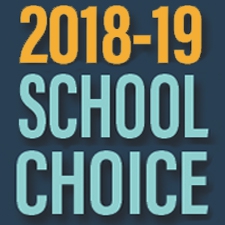 Our School Choice Application Process is available for students who want to attend a program with entrance requirements or a school outside their assigned school zone. Applications are available for our 40+ theme-based Optional schools, as well as General Choice options for K-12 schools with available space.
---
WHAT YOU NEED
TO REGISTER
All returning students require a PowerSchool account. Don't have one? Contact your child's school or call 416-6007.
All new SCS students must visit their zoned school or approved school choice location to get a PowerSchool account for registration. Find your assigned school here. Get school choice info here.
New students and SCS students who change home address must have two (2) approved proofs of residence. Additional information is required for shared residency. See requirements here.
Students must be up to date on required immunizations and physicals or have an approved exemption on file to attend school. See requirements here.
Verify if your child will ride the bus at school before day 1. This will ensure your child has a bus assignment. Find your bus stop here.
---
NEED
HELP?
Visit any of these locations M-F during business hours for Internet access, English language support or additional help with your registration.
Parent Welcome Center (2687 Avery Ave.) *English Lanquage Support Available
Northeast Regional Office (920 N. Highland St.) *English Language Support Available
Student Services Office (2800 Grays Creek, Arlington)