Gang Awareness
GANG AWARENESS 
Shelby County Schools operates three (3) distinct models to address gang prevention.
OJJDP Model
This is a comprehensive wrap-around to gang intervention and prevention. The model has been recognized as best practice by the Department of Justice and Operation Safe Community.
Hybrid Model
This model provides on-going assistance to students located in specifically identified schools.  It helps students to secure academic or social resources' design to prevent gang involvement.  Additionally, outreach workers provide assistance to schools and staff on gang identification and prevention/intervention techniques.
Universal Model
Under this model staff are deployed to assist schools throughout the district with gang prevention, intervention, investigation and escalation. These staff are available to do presentations to schools, parents and students.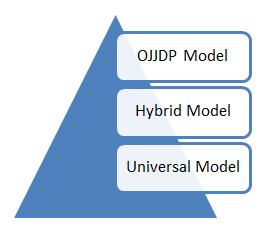 GANG RESISTANCE FOR SAVING SOCIETY'S YOUTH (G.R.A.S.S.Y.)
The GRASSY Program is a school and community based prevention and intervention program that works with gang members to reduce their involvement and provide assistance when feasible. In utilizing various approaches, this program combines various forms of prevention, intervention, outreach and suppression to reduce, address, and focus on gang member issues as well as community quality of life concerns.
Office of Gang Awareness
205 N. Claybrook, 
901-416-6295
SIGNS OF GANG INVOLVEMENT
What Parents Should Know
You should be concerned if your child:
Admits to gang involvement
 Obsessed with one particular color of clothing
 Wears excessive jewelry with distinctive designs and may wear it only on either the right or left side of the body
 Obsessed with gangster-influenced music, videos and movies
 Withdraws from family with a change in behavior
 Associates with gang members and breaks parental rules consistently
 Develops an unusual desire for privacy and secrecy
 Uses hand signs while with friends and practices them at home
 Physical injury (such as being beaten) and then child lies about the injury
 Strange drawings or language on school books
 Unexplained cash or goods, i.e., clothing and jewelry
 Possible use of alcohol and drugs with attitude change