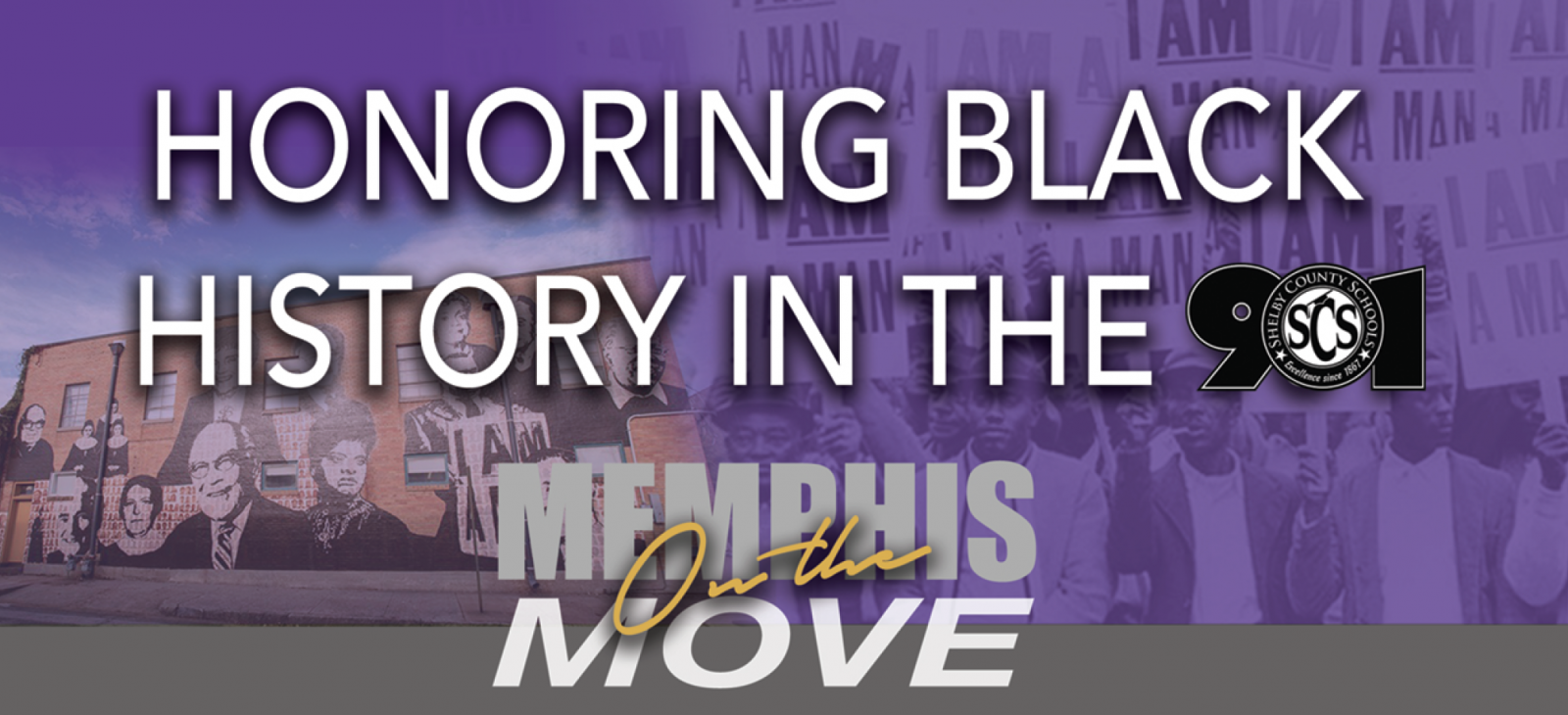 As we honor the rich history of African-American culture and community in America, we've created a series of activities for students and families to celebrate the important history of our hometown.
For more information about the activities below, contact the Department of Family & Community Engagement (FACE): 416-7600 or scsface@scsk12.org.
---
Oratorical/Video Contest (Grades 9-12)
Submissions Due Feb. 15
Read G.P. Hamilton's The Bright Side of Memphis & submit a 2-4-minute video speech on the topic, Memphis on the Move: Honoring Black History in the 901.
TOP PRIZE: $200, Professional Recording & Public Recognition; Cash Prizes for 2nd & 3rd Place
Click here for info on how to access the book, submission rules, prizes & more.
---
Book Reading w/ Author Alice Faye Duncan (Grades K-5)
Feb. 11, 4 – 6 p.m.; Frayser Library (3712 Argonne St.)
Students and families are invited to a special reading of Memphis, Martin, and the Mountaintop hosted by SCS educator and author Alice Faye Duncan.
---
901 Family Field Trip (100 Spots Available)
Feb. 23, 10 a.m. – 12 p.m.
Students and families will take a guided interactive bus tour to historical sites across Memphis.
Bus Pickup/Dropoff: Melrose High School
Click here to RSVP.