Download Flyer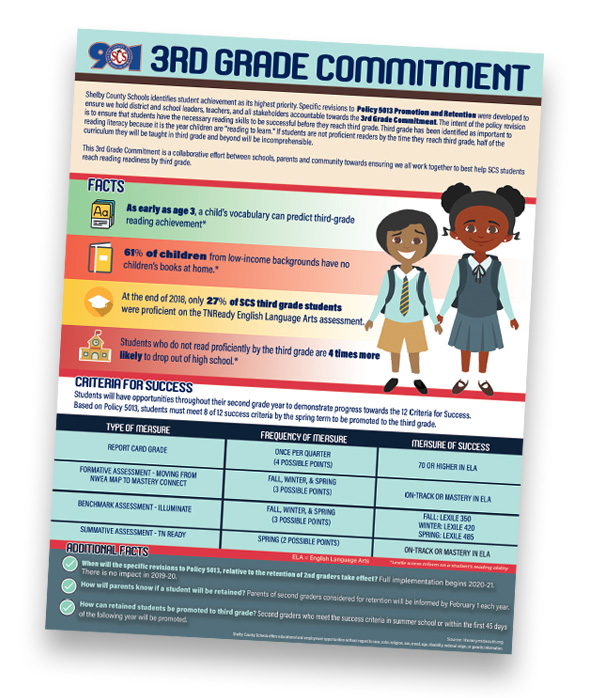 FAQs
As early as age 3, a child's vocabulary can predict third-grade reading achievement*
61% of children from low-income backgrounds have no children's books at home.*
At the end of 2018, only 27% of SCS third grade students were proficient on the TNReady English Language Arts assessment.
Students who do not read proficiently by the third grade are 4 times more likely to drop out of high school.*
ADDITIONAL FACTS
When will the specifice revisions to Policy 5013, relative to the retention of 2nd graders take effect?
Full implementation begins 2020-21.
There is no impact in 2019-20.
How will parents know if a student will be retained?
Parents of second graders considered for retention will be informed by February 1 each year.
How can retained students be promoted to third grade?
Second graders who meet the success criteria in summer school or within the first 45 days of the following year will be promoted.